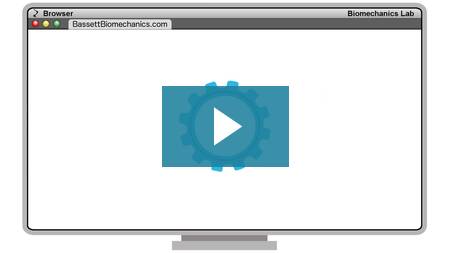 This fall BassettBiomechanics.com is once again offering the popular
Visual3D Basics series
. It is an 8-hour course that can be viewed either at your own pace through online videos, or through live interactive webinars. Most of our users choose to participate in the webinars and watch the videos later as refreshers. Unfortunately, to facilitate effective training, much like a regular classroom, we limit the number of participants to 25, and so far, 10 spots have already been reserved, so if you are planning on signing up don't delay!
The videos are always available, while the live webinars will air between October 6th and October 24th on Mondays, Wednesdays, and Fridays at 6 PM CET (Central European Time) / 12 PM EST (Eastern Standard Time).
We are experienced in working with universities and public institutions, so if you need a quote for your internal bureaucratic system, there is still time, just contact us at info@bassettbiomechanics.com.
The series is specially designed to teach new or inexperienced users the
basics of Visual3D™
and the skills to use it comfortably. However, current Visual3D™ clients may also be interested in taking the series as refresher courses or as a way to learn newer, easier techniques than they may already be familiar with. We encourage all of our users to follow along using the provided data copying what we are doing on their own machines to ensure the most effective learning possible.
If you are interested, here are the summaries of the 8 sessions:
We hope to see you online this fall!
Sincerely,