Sonostics has developed an easy to use device called MyoWave to assess muscle effort and balance during simple exercises. MyoWave gives physical therapists and trainers a new tool to improve their ability to keep athletes out of the operating room and back on the field.
MyoWave includes a netbook or all-in-one touch screen computer with pre-installed software, 4 proprietary sensors, a data acquisition pack and a color printer. The sensors can be affixed to a muscle in a variety of methods, such as elastic wraps and straps or even double-sided adhesive tape. No skin preparation is required.
MyoWave captures muscle vibration as a subject moves, filters out extraneous noise, and focuses instead on the best wavelet packet of sound that Sonostics has found to correlate with muscle effort. Thus, real-time objective measurement can be made of the contributions muscles make in controlling a joint.
Knowledge of this comparison is a key metric for practitioners looking for causes of patello-femoral syndrome (PFS), seeking to reduce the risk of ACL tears, or rehabilitating people who are already injured.
Such biofeedback can also be used by individuals to permit strength training without increasing the risk of knee injury. MyoWave has also been useful in helping therapists and trainers determine if athletes are ready to resume active participation in their sport.
In addition to the muscles controlling the knee, MyoWave has been used to assess the erector spinae for back assessment and the tibialis anterior for ankle concerns. VMG is a platform technology that is applicable to a broad spectrum of muscle groups.
Check our Video: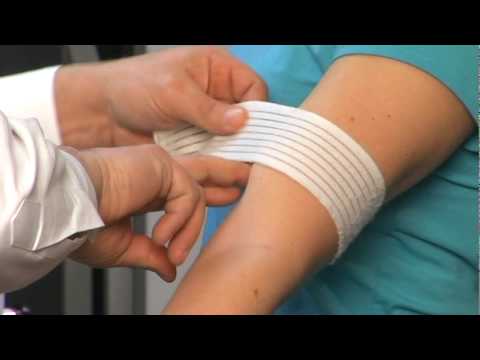 More information, please check our website:
www.sonostics.com