Now Mocap Research Can Be Done Anywhere With Data Directly Imported into Premier Biomechanics Analysis and Reporting Tool, Visual3D


Xsens and C-Motion are bringing the unrestricted inertial motion capture data of Xsens MVN BIOMECH to C-Motion's reporting software, Visual3D.

Now, sports science and medical professionals can use Xsens' inertial sensor-based motion capture system to create insightful human motion reports that offer the most precise way to assess injuries, training routines, and performance goals. And the mocap can all be done anywhere – in the lab, on the field, or in the office!

Known as the leading modeling, analysis, and reporting tool for biomechanics,Visual3D pulls its research-ready data from motion capture. Thanks to Xsens' sensor-based inertial mocap solution, MVN BIOMECH, researchers have the ability to record human movement anywhere. Visual3D users can not only track the position and orientation of their subjects, but their velocity and acceleration, as well, with the highest levels of accuracy and reporting. A video with overview: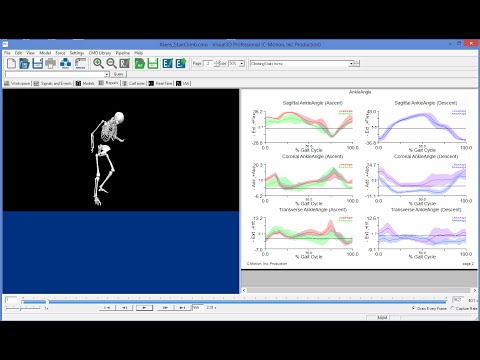 "Importing data out of MVN Studio BIOMECH is simple, no coding required,"
said Hein Beute, product manager for Xsens.
"If a ballplayer gets hurt now, his doctors can put him in our suit, use Visual3D to assess his movement, and then create a highly detailed, scientifically based plan for his recovery. It's that easy!"

While athletic performance enhancement and physical therapy applications are natural use cases, combining reporting technology with motion capture can also be applied to ergonomic and broader sports applications, such as companies trying to create a running shoe that favors a particular type of footstrike or a research team tracking posture and repetitive motion.

"Inertial data provides a level of freedom our customers wanted, and a new type of data they didn't have easy access to before," said Tom Kepple, CTO at C-Motion. "This advancement in technology will give medical researchers more data and options which can only improve the quality of care for their patients."

A Visual3D Wiki page for this feature can be found here.

Availability
This feature was released in Visual3D v5.02.24 and is available as a free upgrade for all Visual3D customers with active support service. MVN Biomech is available now from Xsens and its international distribution partners.